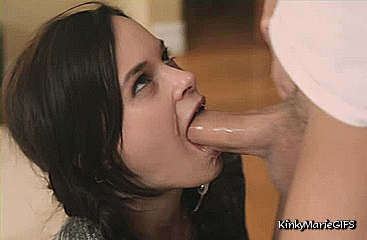 DONNA
This is a continuation of the story about Jenny…
I go to work, and, by five, I am back home…
Something made me jump out one tram stop earlier, needing to take a stroll…
I arrive in front of my block of flats, when I sense that someone is staring at me.
I look into that direction, and see a pair of dark green eyes watching me…
Truth is that I've never seen Donna wearing anything else than a bath robe…
She's gorgeous! She's got an ass! Boobs! Her moves are slick! Also, the way she dresses and wears her outfits don't let you guess that she's coming from the country side…
She quickly turns around and enters the cafeteria situated just beside my block of flats, obviously making her curvy ass move in a way that inflames any man's imagination!…
I make a few more steps and can see her through the windows – she goes and buys a cake and a soft drink, than takes a seat at a table…
I decide to enter the cafeteria, take a cake that I know I won't be able to eat, and a soft drink.
I simply hate their cakes!…
I stop by Donna's table: "Hi, Donna, may I take seat?"
She doesn't say a word, but shakes her head in approval.
I take a seat and do nothing, just look at her. I know that this moment must be critical – one word or move may make the difference…
I can see on her face that she's sad, or mad…
She continues to be silent, and somewhat absent, so I decide to risk and break the ice…
"So, Donna, how often do you eat sweets?" I know that all women are obsessed with their silhouette…
She gives me a bitter smile: "Actually, never until now! But, when I'm upset, or mad, I need to eat something sweet"…
I look at her in a concerned manner, expecting her to continue.
I'm absolutely sure that she hasn't chosen to come at this cafeteria just by chance – this makes me confident – at least, just a little bit…
She sticks her teaspoon into the cake, breaking it in two, than looks outside the windows – her voice is a ruin…
"You know, Sam and I… we just broke!"…
This really surprises me, but the less tanned mark on her right hand finger, empty now, confirms her say, so I ask: "How come?!? Jenny told me that you were already engaged to be married!"
She looks at me, surprised, while her green eyes become darker: "Well, didn't Jenny also tell you the size of the shoes I'm wearing?!?"
I could sense her nervousness…
"Donna, I don't know how good friends you really are, but I can assure you that she's always spoken about you in a positive manner – in fact, I think she admires and loves you!"
"All right! Sorry! I'm, as I've told you, turned upside down"…
I dig a little in my cake, taking a small piece with the tip of my teaspoon…
I know that my "political" plead now, may make the difference between getting my dick wet or just getting the fuck out of there!…
"As you know, I've barely exchanged three or four words with Sam, but, as appearance, he seemed to me as a normal person – you know, lovers do have some fights, form time to time, which just make them feel much better when they make up"…
I try to make a smiling and comforting face…
She gives me a short glimpse, than says:
"This time, it's not like that – his unit is at more than two hundred kilometers away from here…
There, he lives in a nice apartment in a block of flats.
He has tried, real hard, according to him, but he couldn't obtain a transfer at Bucharest, or close to Bucharest.
I do have here, at Bucharest, a well paid and good job – I've worked too hard for it to just waste it"…
She makes a short pause, sipping from her soft drink, than continues:
"The apartment is… inside the unit and all the inhabitants are military or military families"…
She takes a deep breath and continues:
"You should see the wives of the officers – they all act as if they are in a higher rank than their husbands!…
The place in itself is a complete boredom – they have a cantina called restaurant, a general store, the shelves being filled with, mainly, things for kids, and even a theater, where once or twice per month somebody comes and throws a show…
Don't ask me who! Just brilliant unknown artists!…
"Yeah, that looks some kind of military to me!"…
My words seem to encourage her to continue:
"Even having sex is a problem, since we cannot have the music loud – there are some neighbors who have very small kids – we also must be very discrete, since there are some other neighbors who have grown enough kids to understand what is happening if they hear us!"…
She smiles, looking somewhere far away, and takes another sip from her glass…
The only job he could find for me there is as some kind of a teacher at the elementary school – the alternative is the kindergarten…
Practically, you have no place to go… Further more, the commander has given an internal order that no military or wife is aloud to rent a room at a motel, canlı bahis in an area of one hundred kilometers!
The reason is, they say, that they want to avoid adultery issues…
So, if I would have met Sam a few years earlier, and I would have come directly from my village, most probably I would have had accepted the situation… But now, it's different, really!"…
I think it's the right moment for me to say something, just for the sake of the conversation…
"So, as I've seen, Sam is a petty officer – he's not I don't know what high ranked shot in the army…
I believe that if he insists, he may have the chance to find something here, or, at least, closer to Bucharest – anyway, a place from where you could come daily and keep your job"…
"I cannot tell. Maybe you're right! Anyway, he has insisted that we get married NOW and that I quit my job! He knows that I have been fucking a few of my coworkers before meeting him! Stupid me! I have confessed this to him one night, when I was really wasted from the booze!"…
I make a serious face and tell her:
"Jealousy is really a very important issue, and you hear this from a relatively freshly divorced person!"…
"Yes, Jenny has told me that you are freshly divorced"…
It's my turn to make a face, and, obviously mocking, ask Donna: "Didn't Jenny also tell you the size of the shoes that I'm wearing?!?"
This makes her smile, and answers: "No, but she's given me some pretty accurate details about some other anatomical part of you!" And she bursts in a laughter…
I also start laughing, but don't ask for details…
I'm just glad that the tension is gone, at least for the moment…
Still, I consider that it is the right moment to ask her about her friend and room mate:
"By the way, where is she?"
"Honestly, I don't know and I don't really care! She's probably at home"…
"Does she know about the news regarding you and Sam?"
"No, she doesn't, and, honestly, I just don't feel like going home, telling her, and answering her questions"…
Well, as a man, if a nice looking woman that you've barely met tells you that she doesn't feel like going home, in my opinion, it's a take it or leave it issue – so, I've just made my move:
"If Jenny has told you so many things about me, I'm sure that she's also told you that I happen to have my apartment just beside this place, with, by the way, so horrific cakes and bad soft drinks"…
We can go there and drink something better, or, if you prefer, we can take, first, a stroll in the park"…
She doesn't answer – she just stares at the traffic outside, for almost half a minute – was I too direct for her tastes? Did I stupidly rush things? Anyway, by now my move was already made…
She just stands up, takes her purse, and heads for the exit of the cafeteria.
I follow her, until she enters my block of flats – it seems that Jenny has really been very descriptive…
The moment we enter my apartment, she kindly asks me to let her make a phone call.
She rings some colleague, or boss, explaining that she will surely be late tomorrow, or, even worse, she won't be going at all – she will explain when they see each other…
She puts the handle of the phone in the cradle, than turns to me: "Do you have the possibility to do what I've just done?"
From the way she looks at me, I realize that, somehow, she's challenging me…
I just smile, look into her eyes, and grab the phone – after the second ring, my boss answers.
"Hi, Dottore, (it so happens that he's a highly qualified researcher in engineering) please see that tomorrow, and, eventually, after tomorrow, or, maybe, the whole week, if you need to see me, you need to look at the pics we've taken together at the sea side…
It so happens that I do have, in front of me, a really gorgeous lady, who so happens to be in distress – she has just canceled her engagement to be married!"…
Donna cannot hear the comments from the other side of the wire.
I continue: "You know my opinion about discretion – anyway, I do appreciate your wishful thinking!…Good bye for now, and thanks!" And I put back the handle in the cradle.
Donna is confused and amazed, somehow… "God! Are you sure that you've been speaking to your boss?!?"
I just smile a little, and say: "No, I was speaking to a friend of mine – at work, he's the boss, but, in private, he's just a friend – there is, if you know how to make it, a difference!"…
I go to the kitchen, bring two glasses with ice and a virgin bottle of Ballantines…
I put some music and we sip our drinks, each in an arm chair…
After, let's say, a half of an hour, I ask Donna: "Are you sure that you want to spend the night over here? I mean, why don't you call Jenny and tell her that you won't be going home?"…
She, somehow, gets angry: "Why do you care so much about Jenny?!? You've only met her in less than a week, fucked, as she's told me, the shit out of her, and now… Jenny, Jenny, Jenny!"
It's the time bahis siteleri to realize that I'm still walking on thin ice…
"It's not a matter of caring, or not caring, but, as I've seen, she's a little bit naïve, to say the least, and I don't want her to worry, eventually calling your family, or something"…
Donna suddenly changes her attitude: "Oh, if that is your concern, don't worry! She's used with me not coming at home at all!" And she smiles at me with her dark green eyes, taking another sip from the glass…
Surely I'm not THAT stupid to ask her about the way she spends the nights when she's away from home!
She clearly wants to impress me with her collection of men!
I presume that this makes her think that she's an emancipated, modern woman, or something, not just a slutty little whore, as I'm truly and honestly thinking about her…
Luckily for me, I've always treated sluts with respect, and this has brought me lots of cunts…
"All right, than! What about some sandwiches?"
" Even if I knew that this would be the last time I would eat, I'm not capable to eat, not even a loaf of bread!"…
Well, that is her choice!…
On the other hand, speaking about me, honestly, I'm hungry! And I mean, real hungry! Some work hassles haven't let me eat all day! But… a certain stupid politeness stops me from going to the kitchen and grabbing something to eat…
I don't know if the hungry look on my face, or what has triggered Donna to stand up from the arm chair and to come in front of my arm chair, kneel, and start working at my belt…
I've just let her struggle – a very ingenious belt buckle, bought from a boutique, quite tricky, that gave Donna some trouble until she's managed to unbuckle it…
Seeing that she's made it, I've just stood up, and, in a rapid move, I've taken off my trousers and underwear…
As soon as I've seated myself back on the arm chair, Donna was already sucking my dick…
Honestly, I was concentrating at the music, letting her work, really hard.
Her lips were full, but not too large, and her tongue was surrounding the head of my dick with the speed of a propeller… She was only stopping, for a second or two, to suck – not too strong, just the right way to make me feel high…
Her right hand, at the base of my dick was dragging my skin so that the head of my dick would be completely uncovered. Her left hand was under my shirt, caressing my belly and chest…
After ten minutes or so, I've started unbuttoning my shirt, nice and easy, letting my belly and chest in full vision…
I could tell that Donna wasn't a starter – she was expertly licking and sucking my dick, my balls, and, as soon as she's had access to my belly and chest, she's started to climb, keeping a permanent contact between her tongue and lips and my belly and chest…
She expertly started to lick my belly button, than, up, and up again, to my nipples and to my neck…
When a woman knows what she's doing, and it isn't the first time you have a woman teasing you like that, you can easily tell if she's good! Real good at it!
Now, fully naked, I take Donna by her arms and make her stand up.
I also stand up – she barely reaches with her face at the middle of my chest – it's true that I'm a tall guy, but it's also true that she's petite…
I bend and embrace her, kiss her for a few minutes, than just grab the bottom of her dress and help her take it off.
The same goes with her bra and her panties…
I cannot help but notice the large wet spot on her panties… So she surely is wet! Real wet!
As I've told you before, I'm hungry! Real hungry! I just jump with my mouth towards her already hardened nipples, and start sucking and biting them…
She seems to enjoy, so that I become a little more forceful…
I bite and suck with a little bit more determination…
I push her, making her lay on her back on the bed. I find in an instant her clit with my middle finger, and start playing with it. Actually, I'm frigging it! She seems to enjoy it, so that I'm applying a little bit more pressure…
I keep on biting and sucking her nipples, while making her spread her legs open…
She's soooo wet! Real wet! I just push, with no precaution, two fingers inside her vagina…
"Oh fuck! Oh yes! Oh, yes! Ohgggghhhh Yesssss! Oh, goooood! That's gooood! Oh fuck!"…
I place my thumb on her clit, and continue my ministrations to her vagina and boobs!
I can feel that she's almost ready, but I just want to surprise her…
Suddenly, I stop everything, and make her turn on her fours…
I aim her cunt with the head of my dick and, in a single move, I just stick the fucking dick as far as it lets me go!
Donna answers with some kind of an animal sound, obviously surprised, tensing, and starting to mumble something I cannot hear, probably due to the music…
I just keep on pumping, getting deeper and deeper, stretching her, until I can feel her clit with my balls…
I don't stop! Now, when bahis şirketleri she's fully stretched, I just fuck the hell out of her!
After some ten minutes, or so, I suddenly stop, draw out my dick from her cunt, and, the same second, quickly stick my thumb in her cunt! All of it!
Than, I withdraw the thumb and stick back my dick in her cunt, and my thumb, coated with her juices, enters directly up her ass!
Practically, I simply don't give her time to think about what's happening to her!…
She tenses! She's surprised! I'm not sure if there is, or not, some pain included back there!…
From the distance of my height on my knees, I aim and spit some saliva between her ass cheeks, on the entrance of her ass – I spit two times, to make sure that she's wet enough…
I can feel that she's, somehow, surprised again, but she starts grinding and pushing her ass towards my pelvic bones…
Very soon after, in a cascade, she starts orgasming, not once or twice! She's multi orgasming! She yells! She squeals! She shouts!
"Kick me! Kick me! Fuck me! Give it to me! Break me! Yessssss! Fuck me! Fuck me! Fuck me!"…
Fortunately, the music is loud enough to cover her comments…
I just can't help remembering what she's been telling me about her sex life at Sam's unit…
Suddenly I have an idea – I stop, just being curious if she can milk my dick…
I don't make any moves, only keeping my dick deeply "connected" inside her vagina.
The flood is already coating my balls – I enjoy the sensation…
No, no milking – either she can't, or she just hasn't learned yet how to do it…
Anyway, all of this makes me approach the moment when I also need a release…
"So, honey, where will it be? Ass or mouth?"
She suddenly jumps ahead, freeing herself from my dick in her cunt and my thumb in her ass, and turns, at the speed of light, engulfing my dick deep inside her throat…
One thing is clear, by now, even if she doesn't know how to milk the dick with her cunt, she surely knows how to milk it with her mouth and throat!…
Honestly, I wasn't really ready to cum, but… in less than a minute, the way she treats my dick makes me explode!
We go at the bathroom, take a shower, than, peculiarly, she asks me if I can let her wear my shirt…
"Of course you can, but… I've worn it all day! Let me give you a freshly washed one from the drawer!"…
She raises her hand in a commanding manner, refusing me, than just says:
"That's exactly what I need! A man's scent covering me!"…
I feel, again, the hunger…
This time it only has to do with my stomach…
"Now, what would you say about some sandwiches?"
"Will you do me a favor?"
"If I can, of course!"
"Please prepare for me a loaf of bread, covered with some butter, and a dust of salt on it!"…
………………………………………
I really don't remember how time has passed by – mainly, we've been listening to music – anyway, no sex at all, but, in the middle of the night, way after one o'clock, to be more precise, the phone bell rings…
Honestly, I am REALLY surprised!
I'm not the kind of guy to be called whenever you please, even if you're drunk, or something…
I grab the handle of the phone from the cradle – it is, guess who!?!… Jenny!
"Is that fake friend of mine, Donna, still awake?"
I mumble something, than, getting to my senses: "Jenny! What the hell is the matter with you?!?"
Jenny doesn't bother to comply into something that, at least, would look like a conversation – she just starts yelling: "Tell that bitch, Donna, that Sam has come back and, since she's such an exquisite Bucharest bitch, we've decided to get married right away! I'll be leaving with him first thing in the morning!"
I just put back the handle of the phone on the cradle, than I tell Donna, in an as calm and polite as possible manner, what Jenny has just told me…
She listens, starts smiling, than, she just tells me, with a very soft voice…
"I knew that they were made for each other!"…
Than, she just approaches me, and… gives me a huge kiss…
Honestly, the situation doesn't encourage me at all, I'm really not in the mood!
Donna stops kissing me, looking me deep in the eyes, and whispers:
"You know something? I've never let any man fuck me up my ass!
I just want you to be my very first!"…
I'm sure that her decision has nothing to do with me, as a person…
When you have some pain at some part of your body and you provoke some pain at another part of your body, the initial pain has all the chances to fade, at least for a few seconds…
I just go at the kitchen and bring a bit of butter on a plate…
Donna looks at me, asking me with her eyes…
"If nobody fucked you up your ass before, you'll surely need this – it's a very good lubricant – anyway, it will, most probably, still hurt, but I promise you that I shall take care and won't really hurt you!"…
Than, I drive Donna towards the bed, and make her kneel in front of it – the kneeled position will surely be helpful, since, by the time I shall release my jizz up her ass, she will, most probably, be praying God for mercy…