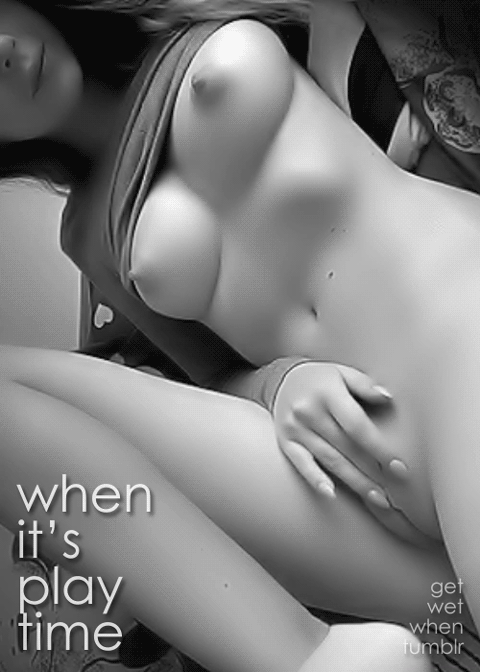 After I split with my drug-addict wife and won custody of my children, life got a little crazy for me. I was just getting started in my investment business and was working twelve-plus hours a day, and now I had two children to care for. So, the only solution I saw was to hire a live-in nanny.
I interviewed over twenty girls before settling on Kaitlyn. Strangely, she was the one that I interviewed first, and she was the daughter of some friends of mine from Seattle. She was eighteen, and taking a year off to earn money before starting college.
The fact that she was also gorgeous didn't hurt! Five-foot six, with black hair and athletic body (captain of her high-school's soccer and softball teams) and the most beautiful, deep blue eyes.
Kaitlyn moved in right before the school year started and my kids loved her immediately. I made a car available to her and she took the kids on outings and to the park. My son started calling her Kay-Kay and the name stuck.
The trouble, if you can call it that, started one night after I came home late. The kids were in bed and Kaitlyn was in the family room, watching TV with a bowl of popcorn. She wore a short nightie and was obviously making herself comfortable. Just before she heard me come in I thought I saw her with her hand down her pants, which she pulled out when she heard me.
"Hi, Joe. Tough day?"
"Not too bad, Kay-Kay. Kids okay?"
"Little angels. Bobby's teacher called to say he ought to skip a grade. Janine got an A in finger-painting."
I laughed. "With a mother like theirs I am truly lucky they aren't axe-murderers already. Can you fix me a sandwich while I change?"
"Sure, Joe."
I went up stairs, put away my work and changed into my eveningwear, in this case a college t-shirt and sweats. I thought about a shower and a quick jerk-off, but decided I was hungrier than I was dirty or horny.
As promised, Kaitlyn had a sandwich and a glass of milk waiting for me. I wolfed them down quickly then we went into the family room and sat down. I offered her a drink, which she took gladly. I poured us each a brandy.
I turned on the TV and was surprised to see the VCR still running. I was greeted with the sight of two people fucking! I guess Kay-Kay had found my stash and was helping herself to it!
Quickly she grabbed the remote and shut the movie off. Her face was red with embarrassment, her eyes looking down at her knees.
"I'm sorry, Joe."
"It's okay. Just make sure the kids don't see any of that."
I switched it back on, and saw that Kaitlyn had good taste in porno. The scene she was watching was a very hot encounter between John Holmes and Amber Lynn in a bathtub.
"Does it make you uncomfortable watching this with me?" I asked.
"No."
We mofos porno kept watching as Amber started sucking on John's huge pole. Her little hand could barely make it around his meat, but good old Amber sure went to work anyway!
I glanced over at Kaitlyn and, subconsciously, her hand had returned to her crotch. She gently rubbed her pussy through the material of her nightie. I felt my cock stirring in my sweats, and soon it was very apparent I was aroused.
Kaitlyn was stealing glances at my tent pole, each time holding her eyes on it a little longer. Her self-manipulation grew quicker as my cock got harder and bigger.
Then, our eyes met, just about the time John started pounding into little Amber. I took her hand in mine and met no resistance.
"Joe, is your cock as big as John's?"
I laughed. "Sweetie, It's big, but not that big."
"Can I see it?"
"Kaitlyn, I don't know…" I knew very well she was going to do more than see it!
"Joe, I've had a crush on you for a long time. Please?"
"Okay." I pulled my sweats down and fished out my penis. It was fully erect, standing up to all nine inches.
"You like?"
"Yes."
"Would you like to touch it?"
Not needing to be asked twice, she reached out and gripped my manhood in her hands. She got a good grip and started stroking me. I reached out and pulled her closer to me, my arm around her shoulders. She took my balls in her other hand, gently rubbing my orbs. I kissed the top of her head.
"Kay-Kay. Oh, Kay-Kay, that feels great!"
"I'm glad, Joe. Do you want to come?"
Does the pope shit in the woods?
She gripped harder and stroked faster, coaxing the sperm from my balls. I told her to finger my ass while she jacked me off, eliciting a wicked smile. Before long, her fingers found my prostate and I was shooting thick ropes of semen all over my chest. She ran for a towel and cleaned me up.
"Are we going to fuck now, Joe?"
"I would love to, Kaitlyn. But not with the kids in the house."
She looked dejected. I thought for a minute, balancing my desires to stick all nine inches up her little pussy against the thought of my children walking in on us. Then I had a thought.
"Kaitlyn, you're off on Thursday. How about I get another babysitter and we can go out?"
"That would be great!"
I took her head in my hands and kissed her. I had watched this girl grow up and now she was a beautiful woman.
"Kaitlyn, thanks for the great hand job. Let me bring you over." With that I reached into her panties, past the thick bush of pubic hair and found her clit. I kissed her again, holding her close and I played with her magic button. She thrust her hips against my hand and practically bit naughty america porno my tongue off as I brought her to orgasm. Her screams were stifled by out joined mouths. Her pussy erupted with cunt oil all over my hand as her insides gripped my fingers.
"Thanks, Joe. That was hot!"
We put the porn movie away and tidied ourselves up. After checking on the kids we went to our separate rooms and slept quickly.
* * * * *
It was hard waiting the three days until Thursday. I got a neighbor to watch the kids and picked Kaitlyn up for our "date." She dressed to kill in a clingy black silk dress. I still had on my suit from work.
We started with dinner at a nice restaurant, and then I took her dancing. As we both knew, the night was going to end in bed. We pulled into the motel, got a room, and went to it.
We started by kissing, our hands roaming over the other. Slowly we undressed each other until we were down to underwear. I had worn my red silk boxers that day, she had on a black push-up bra and black lace panties. I picked her up and put her on the bed, then slowly pulled those panties off.
"Do you like to have your pussy eaten?" I asked. She nodded.
I started slowly, licking her outer lips. She was already moist with anticipation as I moved my tongue closer to her clit. She let out little moans as I stuck my tongue in her pussy and started fingering her asshole. I looked up and she had taken off the bra and was playing with her nipples, heightening her pleasure.
"I'm think I'm going to come….OH YES…YES…Joe! Joe! YEAH…keep…ARGGGHHHH!!!!" Kaitlyn flooded my face with her juices as I brought her over the edge to orgasm.
I let her calm down a little as I stood up, removed my boxers and joined her on the bed. She pressed body to mine as I kissed her, sharing her juices with her an an erotic kiss. I started stroking her firm young breasts, now topped with erect nipples. Her hand went for my penis, stroking it.
I rose to my knees and guided my erection to her pretty little mouth. She licked the head and took it and my balls in hand. She tried to get as much of it in her mouth as she could, but I could see she didn't have much experience with large dicks.
"Is this the biggest cock you've ever sucked?" I asked her.
"Oh yeah, Joe. The boys I've fucked were just that. Boys."
I chuckled as she continued to bob her head up and down my shaft. Then, as suddenly as she had started, she took my cock out of her mouth and looked me straight in the eye.
"I want you to fuck me, Joe, oooh, I want you to fuck me deep, please."
I lay down on my back and she climbed on top of me. For the first time I went to work on her small, firm tits. She took my cock in public agent porno her hand and rubbed it the length of her slit. My hands were all over her back and ass as I sucked on her nipples.
Finally, she guides the swollen head of my penis to her opening. Kaitlyn grunted as she sat on my dick, trying desperately to get it inside her. Before long my manhood was enveloped by her tight pussy.
"When did you lose your virginity?" I asked. Oblivious to my question she just rocked gently up and down. "Kaitlyn, I'm talking to you, when did you lose your virginity?"
"Tenth…grade. AHHHHH!!!" she cried out as the head of my cock penetrated the inner chamber of her womb.
Alternating from a quick succession of quick strokes and slow long strokes I began to feel an eruption coming on. Coming up on a long stroke I pulled my cock out of her cunt just enough to maintain the head just outside as I began to rub the slippery knob back and forth between her asshole and her pussy hole. Then I slowly slid it back into her succulent young cunt.
"Let me get on top," I said, wanting a little break to keep myself from coming too quickly.
As I rolled on top of her little teenage body I wondered how it must have been for the boys who had fucked her before. I got on top and positioned my hands on her ass cheeks. She whispered in his ear, "Don't be afraid, do what you want."
I started to fuck her hard. "Oh, oh,oooh, yes, AAHHHHH, that's the way, that's the way, yes, yes, fuck me", she moaned.
I pounded her hard letting most of my weight crash into her.
"Oh please, fuck me just like that, please don't stop, God it feels so good, break me in half." I grabbed her ass cheeks tighter and with all of my strength I pushed the FULL length of my shaft inside of her.
I could feel the rush of sperm beginning to churn up from my testicles, tight in their sac. I started to slow down but the feeling was too incredible. Kaitlyn sensed my impending orgasm and tried to stop me.
"Please pull out, Joe. I'm not on…"
But it was too late. Nothing on earth could have stopped me then and I released a flood of sperm into her teenage pussy. I pounded so hard as I came that my semen became a froth, leaking out of her cunt and matting our pubic hairs. When I was done I collapsed onto her, exhausted.
As my cock began to shrink I rolled off and lit a cigarette. More sperm leaked out of her onto the bed. Kaitlyn came into my arms and I cuddled her.
She went to sleep in my arms. After taking a quick catnap I got up, showered and dressed. I took a seat, smoking cigarettes as I watched her. Asleep she looked like a child, at peace and without worry.
When she did awaken I kissed her and thanked her for a great time. She told me I was a great lover and asked if we could do it again. I told her Thursday's could be our time and we made plans for the following week.
Kaitlyn stayed with me for over two years and every Thursday was our night together. Every bout was better than the last, and I always had a hard time talking to Kaitlyn's parent.