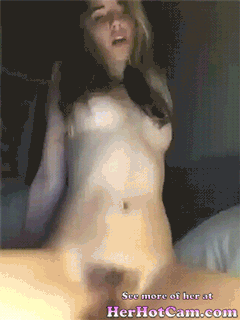 (for reader clarification: This is the fifth in this series of stories. Little Sister Surprises and Sis and I at College Part 1, 2 and 3: We continue to develop our sexual relationship preceded this installment which is what this series focuses solely on. Much more went into our relationship than sex but for the sake of brevity and to save from recounting what most would find mundane that has been left out. This all occurred in the mid 70's when the pill was first widely available and there were no STDs with the implications of today's. Amy reviews sections and we try to keep it as accurate as our memories allow. Actual names have been changed. You will need to read the prior section to understand the state of mind and undress we were in when this starts)
We were close to the house after Amy had introduced me to her newly shaved pussy but since it was still relatively early in the evening I told Amy reluctantly to put her pants back. When we pulled up in the driveway we could see Michelle and Bill were sitting out on their porch drinking beer and smoking. Ever since Michelle had flirted with me in front of Bill I had been thinking about ways to at least get to see her shaved pussy or even better yet get to experience it. Amy was one jump ahead of me it turned out.
"Let's go talk to Michelle and Bill before we go in," she said as she exited my car and headed their way.
I followed her not knowing exactly what was going to transpire but as I was to learn over the years Amy had a radar for sex. The smiles on their faces as we approached melted away any hesitation on my part.
"Care to join us for a beer?" Bill asked even as I could see his whole focus was on Amy whose clothes even when fully on showed the wonderful curves of her body. "We only have the two chairs out here but we can go inside and be more comfortable," he continued.
We followed them inside their house. I had never been past the front porch before and I was both impressed with how nice everything was but there was a very visible Harley-Davidson theme to things.
"I didn't know you were into Harleys," I mentioned to Bill as Michelle went to retrieve some beer for Amy and I.
"I used to ride but sold the bike to put the money in my construction firm. We still go to the parties with our friends who ride because Michelle and I really enjoy them but I sure miss the bike," he lamented. "You two might like the parties a lot," he continued with a smile. "Michele is always a hit at them and I bet Amy would be the same."
Never one to be shy and already being turned on by our play on the ride Amy gave her best innocent little girl impression, "What do you mean I would be a hit?"
Michele emerged with our beers just as Bill began to explain to Amy and she immediately took over the conversation, "Since I kind of feel like Amy and I already know each other pretty well let me tell her," she said with a smile. "We have a small group of couples we always meet with after the parties and they are all very sexual. We have a kind of swapping thing we do between the couples." Michele continued as she watched Amy for any sign of a negative reaction and when it was clear Amy was listening wiuth interest, "Amy is so pretty and I can vouch for how hot she is and from what we see of you two we think you would enjoy the group and they would enjoy you."
Before I could respond Amy took charge, "We would love to go to one of those parties with you. It sounds like a lot of fun especially if the men and women are as attractive as you two."
Michele and Bill preceded to lead us through their evolution as swingers and what the parties were like as we drank beer and after some inquiry into whether we were cool or not smoked a joint. Amy and I were boiling hot when we got there but after the pot, beer and description of what sounded like incredibly sexual people having lots of fun together we were both no doubt noticeably turned on.
I was waiting eagerly to let the older couple take the lead but instead Bill asked me if I would like to see a bike he was building in the garage out of a basket case. Of course as a guest I indicated I would but as soon as we were in the garage Bill turned to me.
"I hope it is OK but Michele is going to hit on your girlfriend while we are in the garage. I would love to fuck her if you two would like to do some swapping tonight. I know you would enjoy Michele and she has been wanting to do you since you moved in," he said. "Michelle loves women and she got the idea the way Amy showed off to her that she did too."
I could not believe my luck and taboo heat porno I am sure it showed with my enthusiastic reply, "She loves women and is as good a fuck as I have had! We were just talking this evening about one of my female friends she was interested in."
Bill preceded to tell me what Michelle liked and I did the same with Amy. Surprisingly it was very similar turn ons for both of them although as I was to find out Bill had not told me everything about Michele. When we opened the door between the house and the garage I could hear the moans of my sister coming from the living room. Bill and I entered to find sis on her back on the ottoman with her legs spread with Michele between her legs. Michele pulled her tongue out of Amy's pussy to show Bill the wet shaved pussy she was licking.
"Amy liked the looks of my shaved pussy so much she shaved hers," Michele murmured. "It tastes so good!"
I looked over at Bill and he was beginning to remove his clothes so I followed suit. Once we were naked Bill motioned me to a chair that allowed me a perfect side view of Michele and Amy. Both our cocks were standing at attention as we watched Michele make Amy moan in ever increasing volume. Just as I thought Amy was about to come to orgasm Michele stood up.
"Let's see how good you are with a shaved pussy," Michele said as she pulled Amy to her feet and drew her lips to hers.
The passion in the kiss from both of them was mind blowing. Amy was pressing her body against Michele and rubbing their breast together. After a few minutes of treating us to the passion of two women making out Michele went down on to her back on the ottoman and Amy was immediately between her legs. Amy obviously knew what she was doing as she took her hands and gently spread Michele's pussy lips and dipped her tongue into the slit. She was barely moving her tongue from what I could tell but the effect on Michele was immediate. Michele started arching her hips and moaning lightly while telling Amy how good her tongue felt.
Bill had moved to the side of Michele and she reached for his hard cock with one hand while she turned her head and motioned me to come to her with her other hand. Soon Bill and I both had Michele gripping our cocks while Amy continued to drive her wild. I could tell when Amy hit just the right spot in Michele's moans and the way she worked my cock with her hand. Watching her body move and Amy wiggling her body as she became more and more aroused by Michele's reactions to her tongue it was obvious Amy was ready for nearly anything.
Between moans Michele asked Amy if she would like a cock in her while she was licking her pussy. Amy pulled her tongue out of Michele's pussy just long enough to give an enthusiastic yes. Michele told Bill to give her some cock. I watched Bill move to behind Amy's body which was on all fours in a perfect doggy position for fucking and begin to move the head of his cock up and down the slit of her pussy. Amy spread her legs a little more so Bill could slide more easily into her and began moaning in anticipation of his cock every so often even as she was licking on Michele's pussy. As Bill was getting his cock perfectly positioned Michele moved her body on the ottoman so that her mouth was just below my cock.
"Lean over me so I can taste your cock," Michele gasped between moans.
I leaned over her with my hands on either side of her body on the ottoman. Michele grasped my cock and literally used her firm grip to force me into the position that gave her the best access to the underside of my cock. She proceeded to lick, kiss and suck gently on the underside of the head of my cock while playing with my cock and balls with her hands all while exuding plenty of moans and comments to Amy about how well she was licking her pussy. The position I was in put my head almost directly above Michele's pussy and I could watch closely how expertly Amy was working it. Her licks were choreographed around licking up and down on the inside of the outside lips of her pussy followed by her dropping to the bottom of her pussy and moving ever so slowly up her slit with the tongue flicking from side to side across the inner lips.
Bill was fucking her with very slow strokes and Amy was moaning even as she worked her way around Michele's pussy. I could hear the breathing getting faster from her and I knew she was approaching an orgasm.
All of a sudden her head jerked up and she exclaimed, "Fuck me, fuck me Bill. Shoot your cum in me so I can feel it running out of my pussy. Oh yessssssssssssssssssssssss!" Her body convulsed teach that bitch porno several times as she came but Bill never increased his speed one bit even as Amy bucked her hot ass against him faster and faster.
She was still bucking, moaning and cumming when Michele slid off the ottoman and took my hand and led me to the couch. She positioned me where I had a perfect side view of Amy and Bill and she got on her knees between my legs and began to give my cock her full attention. The blow job she was giving me was so incredible that I would have cum almost instantly if she had not taken one hand and encompassed the base of my cock and my balls. Combined with watching sis being fucked and enjoying it so vocally I was so turned on my whole body felt like it was vibrating. But every time I would start to feel like I was cumming she would squeeze tightly and prevent it. I have no idea what all I was moaning and saying because I was lost in the sensations of Michele's mouth and tongue.
"Let's see what that young hard dick feels like," Michele said as she stood up and pulled me up to her and whispered in my ear, "I've watched you bring hot young women like Amy over to your house for years and I want to find out how good of a fuck you are!"
I was so turned on the concept of older woman and younger man was nowhere in my thought process. All I knew was this incredibly hot woman wanted fucked and I was going to get to do it. I reached behind her and grabbed her hair and pulled her head back so I had better access to her mouth. We kissed and I tried to remember all that Bill had told me about her. I forced my tongue deep in her mouth after I first flicked it across the inside of her lips and it drew just the response I had hoped for. I started to spin her around and lean her over the coach but she grabbed my hand and pulled me towards the back of the house.
I looked back at Amy and she was now astride Bill who was laying on the floor on his back. Sis was working his cock and telling him how much she liked his cock in her. After watching her with Michele and now Bill I knew there was no way I had taken advantage of sis when we started having sex. She was a very sexually advanced woman who liked her sex and that conclusion was reinforced many times over the next few years. Knowing Amy was having so much fun made it easy to refocus on Michele when we reached the room she had led me too.
"Bill and I have a special play room that will fit some of your interests from what we have seen," she said with a smile as she opened the door to a room with a padded bench of some sort in the middle with a large framed X (I was later to learn it is called a Saint Christopher Cross) and a few other items I was not familiar with and a whole wall with various types of whips, canes and bondage equipment. "Let's start on the bench," she said, "It is my favorite for cumming and I am so turned on that when your cock gets in me it won't take long for the first one. I like to have lots of orgasms so don't stop just because I have an orgasm."
The bench was about four feet long with and stood waist high with what appeared to be a well padded top. On either side running the length was a parallel padded piece where Michele put her knees and hands leaving her in the doggy position for me. There were chains and places to clip them but I barely noticed I was so eager to get in her. I managed to hesitate long enough to slap here ass which elicited the moans Bill had told me would come with spanking her and to slap the head of my cock against her pussy which was hanging slightly over the edge of the bench. As it slipped into her Michele began to tell me how good it felt.
"Oh yes baby fuck me. Your cock feels so good in my pussy. Fuck me slow and let me work that cock with my pussy," she gasped and I felt her tightening and relaxing her pussy muscles.
I had never felt anything like it and when she combined the tightening with her sliding slowly back and forth on the bench I was doing hardly anything. Her moaning and telling me how good it felt alleviated any concern she wasn't enjoying herself but she put a point of emphasis on it when she suddenly came.
"Oh yes, oh yes, yes, yes," she all but screamed, "Your college boy cock is making me cum so hard."
I came too in a shuddering ball draining orgasm but Michele was not going to let me get off that quickly. She came off the bench and went back down to her knees in front of me with her mouth going to my cock.
"I want to taste my pussy juice mixed with your cum. Oooow it is so good," team skeet porno she said as made quite a production of licking my cock clean which combined with how sexy her voice was when she talked sex made me respond almost immediately. "Let me get on my back on the bench and let me feel that cock pumping in me again," she said in a sultry way that sent a rush through me. "This time I want you to fuck me the way you want to. Pump me fast and hard baby."
Before she got on the bench she hung a couple stirrup like things from a hook on the ceiling above the bench. She then put her legs in them and slid her ass down so that they held her legs back near her head. It positioned her pussy perfectly for me to slide in her and I began to pump her just as she had suggested.
"Ride me baby, ride me. Make me take it as long as you want. I want to be your bitch," she wailed and with every word my cock got harder. Bill had told me she liked to be submissive during sex and I sensed her talk was encouraging me to take charge.
"Take one hand and work your clit while you show me how nice those breasts of yours are," I blurted out in my first attempt to dominate a woman nearly twice my age.
Her moan and immediate response emboldened me and I ordered her to bring herself to orgasm while I was fucking her so I could see how hot her face looked was when she was cumming. She was working her clit ever faster and I sped up the rate I was pumping her. All of a sudden the stirrups were moving all over as her legs went into powerful muscular spasms brought on by her orgasm. I had always thought she had a nice body but now that I felt how muscular she was combined with her incredible sexuality I was blown away. She opened her eyes as she was coming and looked directly at me as if to check to make sure I was watching as she let loose with her second orgasm.
"How did I look," she asked in a manner that was part seductress and part innocent school girl, "when I was cumming?"
I was still pumping her but had slowed down to a speed that just ensured I maintained my hard on while I talked to her, "You looked really hot, but I think you were holding back and not letting me see just how much of a slut you can be when you decide too."
"May I get something to make me cum harder for you?" She asked in that same school girl way.
When I pulled out of her she rose from the bench and went to a chest in the corner and returned with a large vibrator she plugged unto the wall and resumed her position on her back with her feet in the stirrups.
"Fuck me Steve. I want to feel you shoot every bit of your cum in me while you make me show what a slut I am," she have moaned to me as she started to work the vibrator on the area of her clit.
She looked so hot that between that and the vibration that I had to fight not cumming before she did. She was getting more and more turned on and I could feel her hips pushing harder and faster against me. I tried to emulate what I had seen Bill doing with Amy and continued to move at the same steady rate. I knew she was getting close and didn't want to let loose before she did but it was getting more and more difficult.
"Oh Steve, oh Steve I am such as slut," she screamed as her body convulsed and bucked on the bench, "I am cummmmmmmmmmming!"
I could not hold it any longer and came even as she was still enjoying her orgasm. It was unbelievably hot feeling the way her body and pussy milked every drop of cum out of me. I had the longest orgasm I had ever had and I almost staggered when I pulled out of her and backed up. I could see my cum oozing out of her wet pussy and she reached down and gathered some on her fingers.
"Ooooow that tastes good," she moaned as she put her fingers with the cum in her mouth, "I love the way your cum and mine taste together."
She got off the bench and she kissed me passionately, "We will have to experiment with some of the other toys next time you and Amy come over. Amy might like some of these things to from what she told me of her interests before I couldn't keep my hands off of her."
We returned to the living room and found Amy and Bill still nude but just sitting on the couch together drinking a couple beers. We joined them and after a bit of small talk and general agreement we would do this again very soon we put our clothes back on and headed back to my house.
When we entered the door Amy turned to me and said, "I hope you had as much fun as I did because I really want to go to those parties with them. I think we both would have a lot of fun."
I agreed with her with great enthusiasm. We both showered and were so exhausted we just fell asleep in my bed after a bit more conversation about the events of the evening. Neither of us knew just how much we were going to see our sexual interests expand from the play with Michele and Bill but we knew we both were eager to go there.